Some of the reactions/comments you might hear if you ever watch these shows with my family at my house.
~

Doctor Who:
-Why though...?
-Who/what is THAT?!?!
-Can I just touch his hair please
-What is going on?
-JUST KISS
-noooo plz don't send the cute one back in time.....
-Why is he doing that again?
-Why doesn't he just tell her he loves her? What is he, stupid?
-Pretty sure Rory is like the most adorable thing that ever happened to Britain.
Pride & Prejudice:
-Oooh look at the dresses
-Ew, Mr Collins. Ew.
-Colin Firth is SO the best Darcy
-Look heheh she ran into him again
-I'VE DONE THIS DANCE BEFORE AT A BALL.
-Since when is Lady Catherine the Queen of Everything?!
-You. Are so. Annoying.
~
Call the Midwife:
-Wow, look at THAT baby.
-When are one of the midwives (besides Chummy) going to have their own baby?
-HOW CAN YOU NOT KNOW WHEN YOU'RE THIS FAR ALONG, WOMAN
-Please don't make this an awkward gay moment. EaW STHOpP
-If he's the doctor, I'd want to get sick too.
-Why are you insistent on not getting help, lady. You obviously need it.
-I KNEW IT. I CAN ALWAYS TELL WHEN THEY'RE HIDING PREGNANCY.
~
Sherlock:
-Oooh look at Sherlock's hair.
-can we pause at this shot so i can take a pic fo instagram...
-Do you ever wonder if John actually is gay
-*Humming the theme song*
-Look, mom! It's Bilbo, your favorite!
-I think I read a tumblr post about this part...
-hehe John's face...
-Poor Graham Lestrade
-Well that was a very British thing to say, sir.
-AAAAUUUUGHHHH I CAN'T TAKE ANYMORE TRAGEDY
-*shaking fists at moffat*
~
~
The Lord of the Rings:
-How do you never run out of arrows, elfboy?
-Aragorn, please take a shower.
-Are Frodo's eyes real...?
-Finally a woman character
-eugh. faramir is such a mean-o.
-DID YOU SEE THAT. THIS IS WHY I LOVE HOBBITS.
-9 members... why couldn't they make it an even 10?
~
North & South:
-how?! is his face so perfect and British??
-DUDE. Relax. He's her BROTHER. gosh. #chill already
-surprise, surprise, another death.
-Mrs. Thornton... why you so mean all the time.
-you did not almost faint. calm down, drama queen.
-YOU SIR, ARE DISGUSTING AND I HATE YOU.
-Ah, yes. Margaret. Turning down proposals like a boss.
~
~
Monk:
-HAHHAHhahhahahahaaa he touched the lamp
-What is Sharona wearing?
-aww theres the trudy music
-NO NO YOU'VE GOT THE WRONG GUY YOU IDIOTS.
-Hehe I like his moustache
-I see, half painted nails. This was no suicide.
-How was he ever married at all?
-CALLED IT.
~
I Love Lucy:
-WHY DON'T YOU EVER OBEY YO HUSBAND, WOMAN
-Why is everyone scheming against one another?
-How dare you call ethel fat!
-yeee i love the costumes in this showww
-NOW LOOK YOU'VE GOTTEN YOURSELF INTO A MESS
-If you ask me, you're
all
fatheads.
~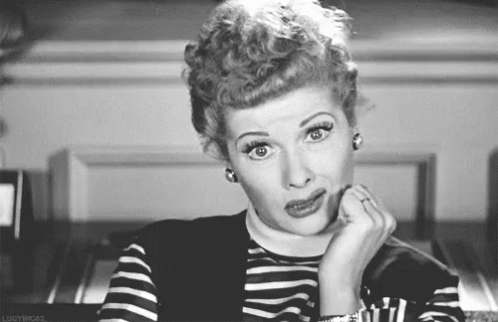 That is all.
Goodbye!
-Amaris
* * * * *
No, wait. I have a few P.s.'s:
p.s.
Firstly, I wanted to apologize that I didn't post yesterday as I had intended to, but I WAS BUSY ALL DAY WATCHING AN ECLIPSE. You know. No big deal. Anyways, I was busy with that, because it did involve some traveling, and I was not able to post this because it was too late by the time I got home.
But anyways, more on the eclipse later.
* * * * *
p.p.s.
Also (yes this is random), here's a shout-out to the very first time I've ever shown (even part of) my face to the internet. Behold my new profile pic. I realize it's not a big deal, but it's kind of a big step for me. *shrug* I don't know.
#yay #accomplishments
...and yes I know my hands are reflected in the picture. #i'm not an expert at this
Ok, that's all. See you later!